Fire Tanks & Water Storage
Beechwood Cemetery Project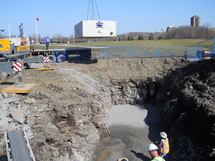 This fire tank is a concrete pre-cast unit installed at the Beechwood Cemetery in Ottawa. This is the first section being lowered to the excavation.
---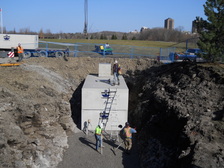 The second pre-cast unit placed on the base section completes the tank. Each tank was approx. 10,000 liters
---
This is the what the underground storage tanks looked like prior to backfilling at the Beechwood project.
---
McEwans Gas Station Fire Tank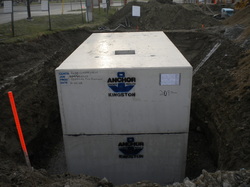 MacEwen's Gas Station in Richmond- pre-cast concrete fire tank
---
Battlefield Equipment Rental- Fire Tank Farm
Fire tank farm at Battlefield Equipment Rentals in Ottawa
---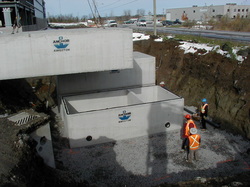 ---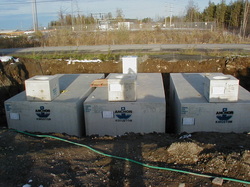 ---